Integrity. Trust. Financial Freedom.
Benefit From Our Years of Experience
With over 40 years of experience as a financial advisor, Barry provides a deep and broad understanding of comprehensive multi-generational wealth management, including custom-designed investment portfolio management, tax planning, estate planning and other financial decisions facing his client. He has spent years in the industry working for the best interests of his clients at every turn. As the first CEFEX certified firm in Arkansas and the first Accredited Fiduciary Investment Analyst®
(AIFA ®), Barry has a list of credentials and experience that is unmatched in the state of Arkansas.
CEFEX Certification
Barry M. Corkern and Company, Inc. was the first CEFEX certified firm in the state of Arkansas. This certification subjects the firm to a rigorous, independent annual audit and certification process and signifies strict adherence to fiduciary best practice standards.
Industry Leadership
Barry is a published author, an expert witness, and has been published in Medical Economics, the Arkansas Democrat-Gazette, USA Today, Physicians Financial News, Investment Advisor Magazine, Good Morning Arkansas, Boston Globe Online, Bloomberg Wealth Manager, Arkansas Money & Politics, and Journal of Retirement Planning.
Expert Witness
As one of the leading financial experts in the state of Arkansas, Barry is often sought as an expert witness in cases involving inappropriate and unsuitable investment transactions and sales. He has testified and provided litigation support in federal court, state court, and arbitration. Of 75+ cases, he has only lost one case.
Information to Manage Wealth
Empowerment Through Knowledge
Barry has appeared in dozens of national publications, authored a book, offered his expertise as an expert witness, and appeared on multiple financial segments for THV11, the local CBS affiliate. In addition to all this he also puts out regular newsletters, blog posts, and published a podcast called "Financially Speaking".
The reason Barry produces content so voraciously is because he believes that every person deserves to be able to make informed and educated decisions about their financial future. Above all, he values transparency.
"So many financial advisors work for banks and other financial institutions that bias them towards certain products or plans," says Barry. "But I see that as a breach of trust. People deserve to have access to unbiased advice that helps them make the best possible financial decisions for themselves."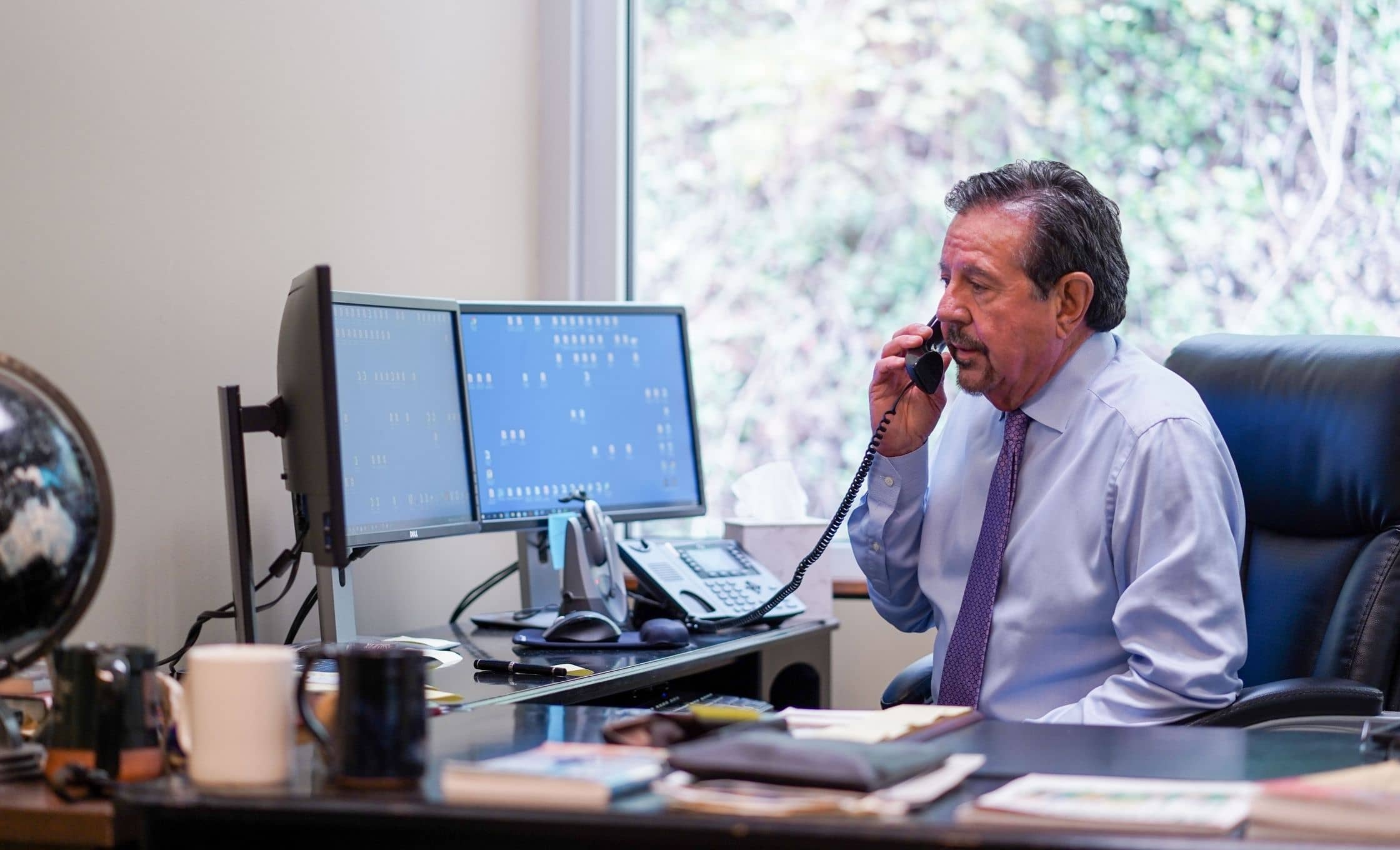 Graduate of the Wharton School - Private Wealth Management
Financially Speaking Podcast
Interested In Learning More?
Frequently asked questions
We are frequently asked these questions by our prospective clients and community, so we've gathered some brief answers in one place for your convenience. Please note that this does not constitute financial or legal advice of any kind.
What are fee-only financial services?
Instead of receiving a commission from your investments or a financial institution, we receive a fee for our services. This allows us to remain objective and unbiased when offering you financial advice and managing your portfolio.
What is wealth management?
Wealth management is a comprehensive financial engagement service that combines financial planning, tax planning, retirement planning, and investment advice in a holistic process meant to protect and pursue your financial objectives.
What is financial planning?
Financial planning is a process by which we project current cashflows and assets to determine the probability of successfully attaining your goals.
What is portfolio management?
The best portfolio managers use an Investment Policy Statement (IPS). The IPS establishes the role of the investment advisor and the client as well as defines the type and amounts of each investment by category.
What is CEFEX?
CEFEX is the Centre for Fiduciary Excellence, LLC. Barry M. Corkern and Company of Little Rock meets the standard described in the handbook "Prudent Practices for Investment Advisors." Barry M. Corkern and Co. is a part of the elite group of Investment Advisors to successfully complete the independent certification process nationwide.
What is AIFA?
The Accredited Investment Fiduciary Analyst® (AIFA) Designation from the Center of Fiduciary Studies™. The Center for Fiduciary Studies develops and maintains the Prudent Practices™ defined in their handbooks. In addition, the Center is responsible for overseeing the body of knowledge that forms the basis for the AIFA curriculum, examination, and certifying qualifications.
What is a certified financial planner?
The Financial Planning Association® (FPA®) offers certification to become a CFP® professional, or certified financial planner. These financial advisors have the highest standards of professional competence, ethical conduct, and clear, complete disclosure when serving their clients.
Can I become a client?
Our ideal clients include:
Retirees and Near Retirees
Growing Families
Business Owners and Executives
Sudden Money Situations
Endowments, Foundations, and Profit-Sharing Plans
We're happy to meet with anyone to discuss your financial goals and decide if we would be a good fit for you.