Recession(s): Past, Present and Future?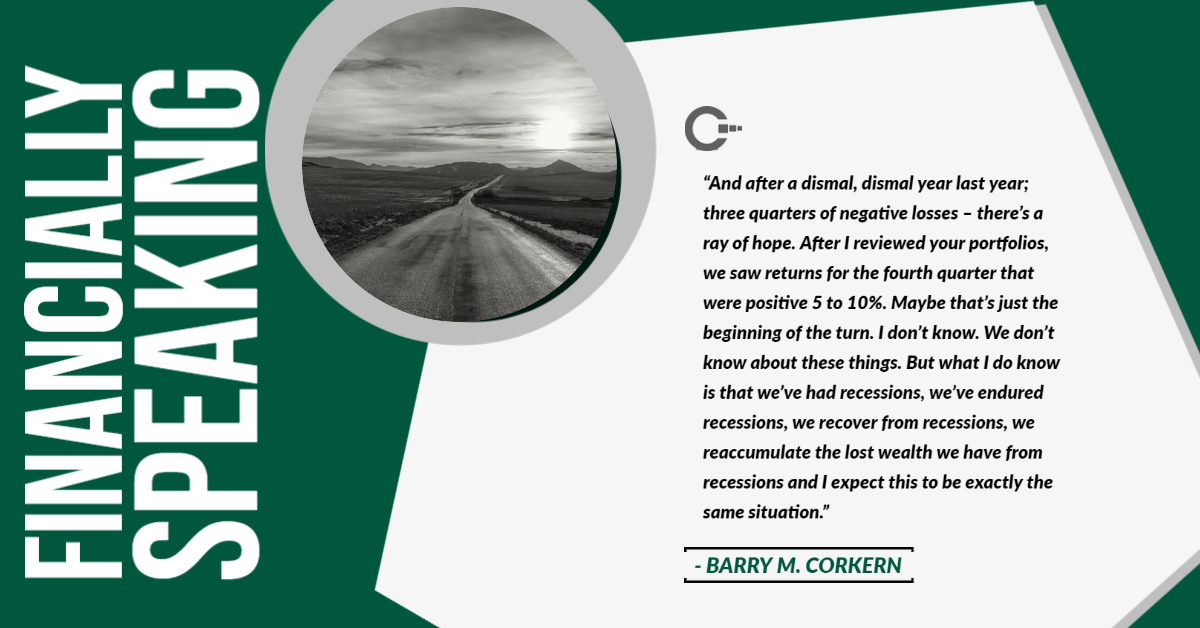 "And after a dismal, dismal year last year; three quarters of negative losses – there's a ray of hope. After I reviewed your portfolios, we saw returns for the fourth quarter that were positive 5 to 10%. Maybe that's just the beginning of the turn. I don't know. We don't know about these things. But what I do know is that we've had recessions, we've endured recessions, we recover from recessions, we reaccumulate the lost wealth we have from recessions and I expect this to be exactly the same situation." – BARRY M. CORKERN
Listen to Financially Speaking
Financially Speaking is available to stream as a podcast on soundcloud. Click the link below to listen this episode.