Thanksgiving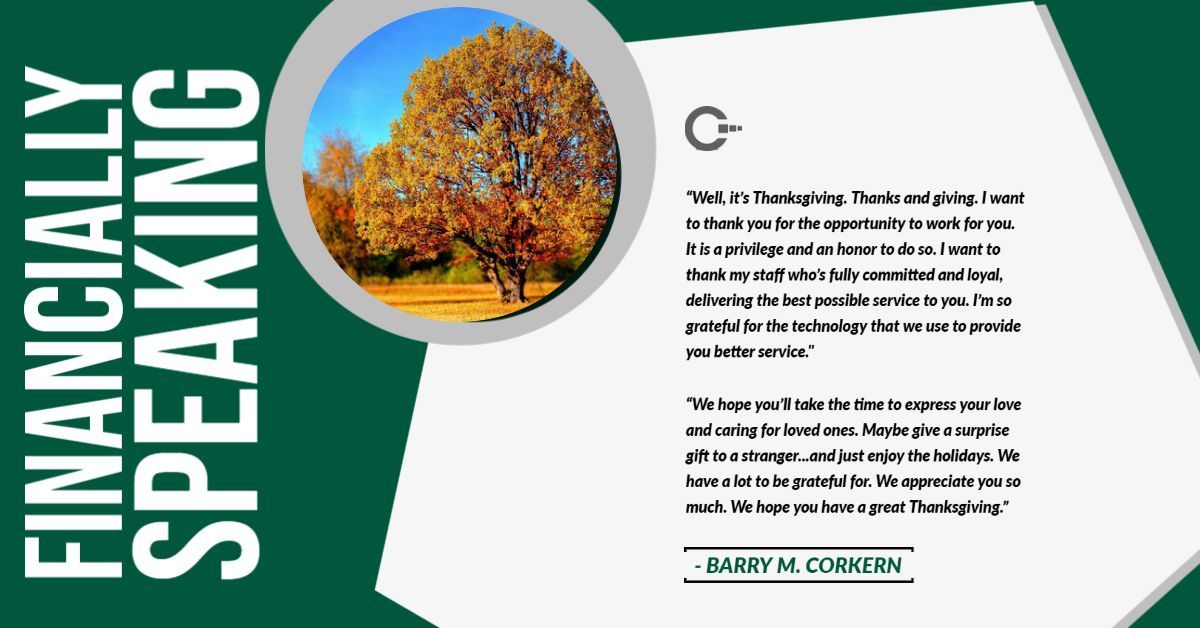 "Well, it's Thanksgiving. Thanks and giving. I want to thank you for the opportunity to work for you. It is a privilege and an honor to do so. I want to fully thank my staff who's fully committed and loyal, delivering the best possible service to you. I'm so grateful for the technology that we use to provide you better service.
We hope you'll take the time to express your love and caring for loved ones. maybe give a surprise gift to a stranger.. and just enjoy the holidays. We have a lot to be grateful for. We appreciate you so much. We hope you have a great Thanksgiving." – BARRY M. CORKERN
Listen to Financially Speaking
Financially Speaking is available to stream as a podcast on soundcloud. Click the link below to listen this episode.